Bharat Institute of Aeronautics is part of the DGCA Approved AME College in India.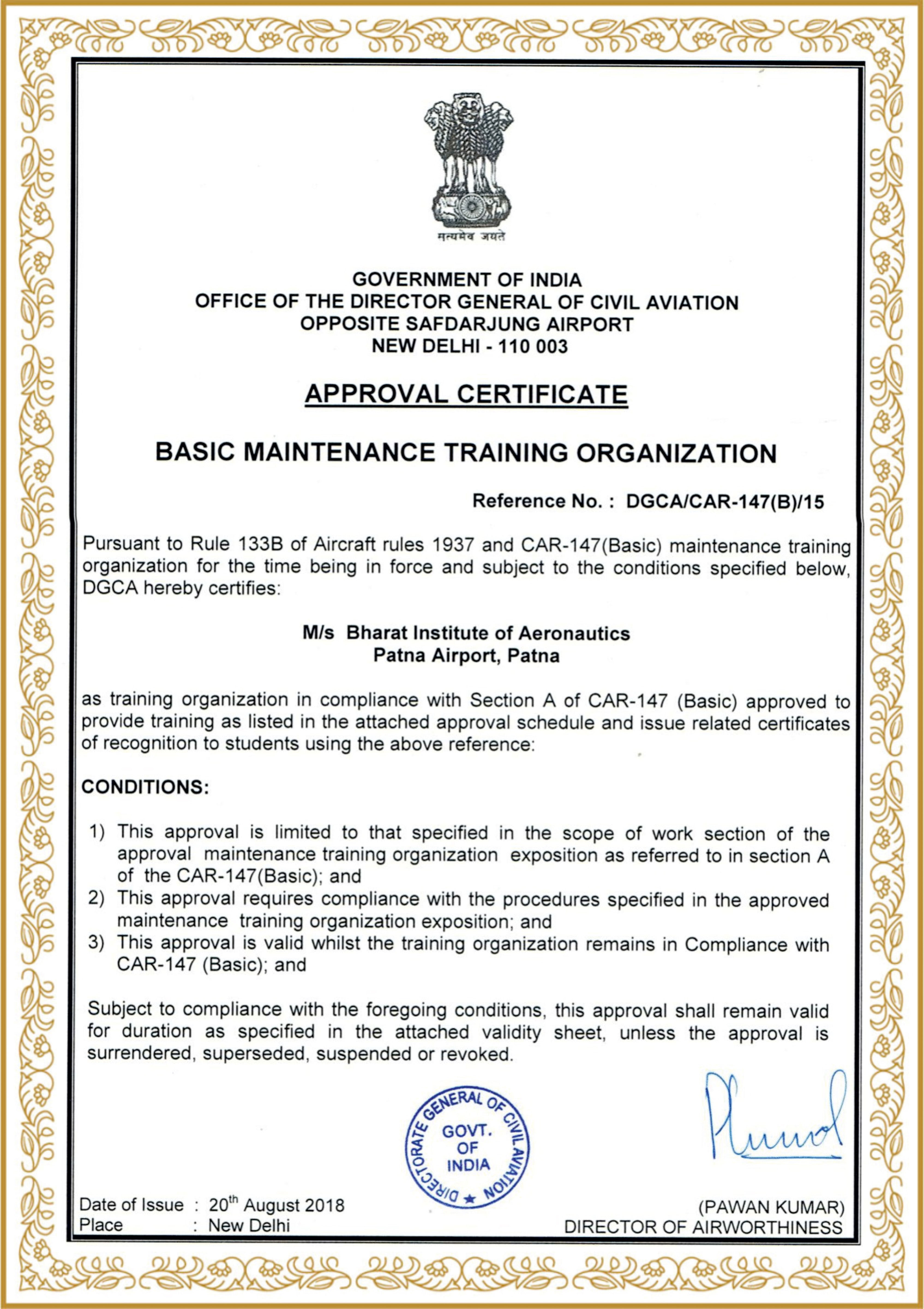 ABOUT BIA PATNA
Approved by Directorate General of Civil Aviation, Government of India

Bharat Institute Of Aeronautics (BIA) was established in the year 1981. The college is situated on premises of Jai Prakash Narayan International Airport, Patna.
Bharat Institute of Aeronautics (BIA), Patna is one of the primary Institutions promoting aviation awareness and moving forward towards progressive development with changing times & technology. The Institute provides ICAO (International Civil Aviation Organization) standard of Aircraft Maintenance Engineering Course in one roof facility. The Institute is approved by the Director-General of Civil Aviation (DGCA), Govt. of India. The Institute is equipped with all varieties of modern technologies such as different varieties of aircraft and equipment models for the understanding of dimension aspects of aircraft engineering.
SALIENT FEATURES
Institute is equipped with two operational aircraft.
Highly experienced and qualified faculties.
Well equipped laboratories and workshops with the latest technical aid to impart practical training.
100% ragging free environment.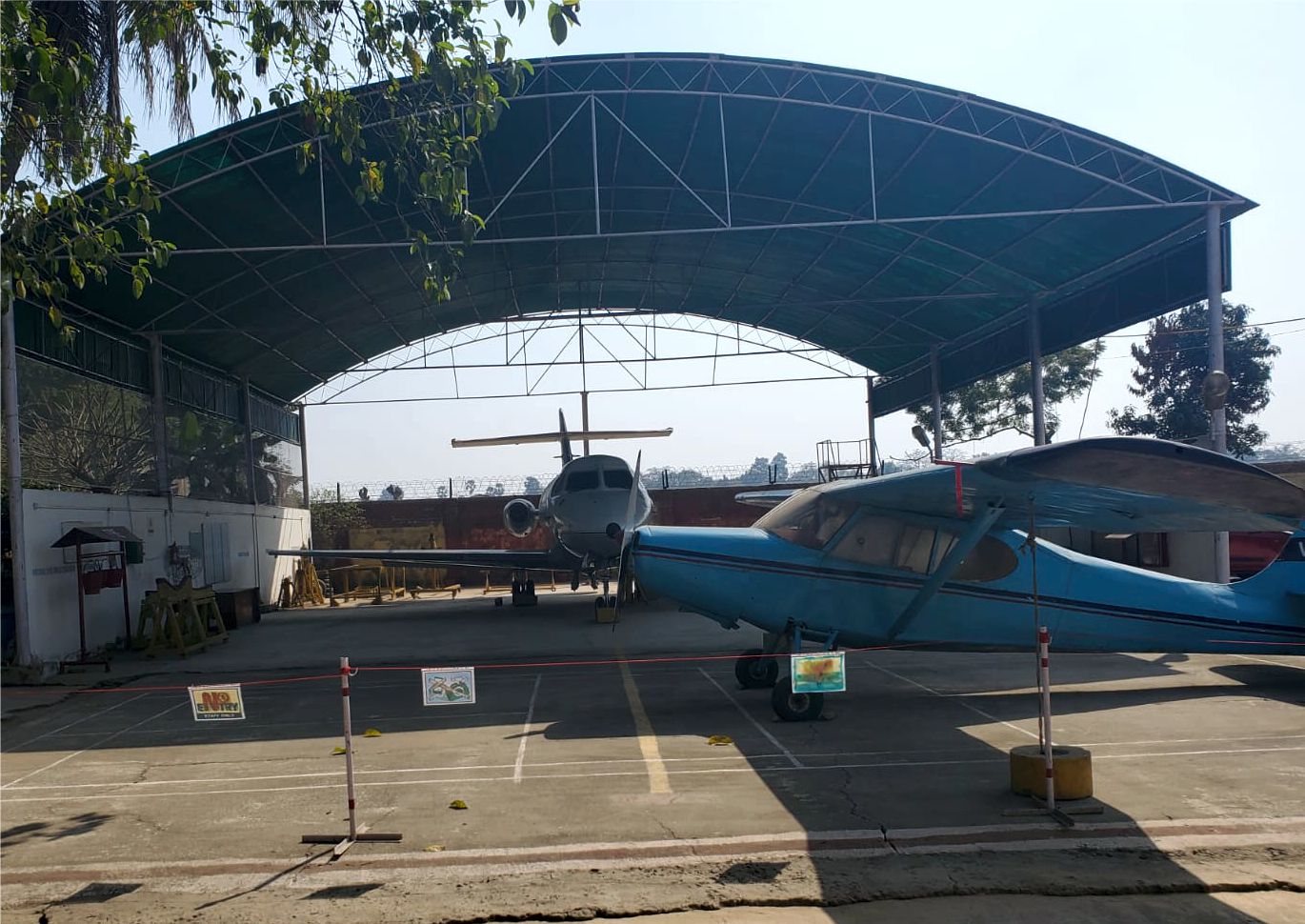 FACULTY
Bharat Institute of Aeronautics has some of the most qualified and skilled trainers who are dedicated and professionally amongst the best. Their vast experience and knowledge of the aviation industry are unmatched. Individual case study pertaining to the respective module with the use of modern training aid gives knowledge and skill development program a leading edge over their contemporaries.
AIRCRAFT MAINTENANCE ENGINEERING (AME) COURSE FEES STRUCTURE
The Aircraft Maintenance Engineering course fees will be approx. Rs 3 to 7 lakh for the entire course. We also offer up to 100% scholarship to all the qualified students according to your AIR (All India Rank).
For More Info Enquire Now, Call Now +91-9599636749 OR Email-jrnnewdelhi@gmail.com
BIA PATNA – AN AME INSTITUTE IN INDIA
Infrastructure
Once you enter the campus of any institute, the prospering campus gives the positive sign that this place is meant for optimistic growth. Bharat Institute of Aeronautics has developed itself with all the wonders required for a student's growth and education. An Aircraft Maintenance Engineering Course needs well theoretical and practical training altogether, keeping that suitable area in concern, Bharat Institute of Aeronautics is a place with all Airframe workshops, Airframe systems, Airframe structures and even Aircraft hangers to learn here at fullest.
Smart Classrooms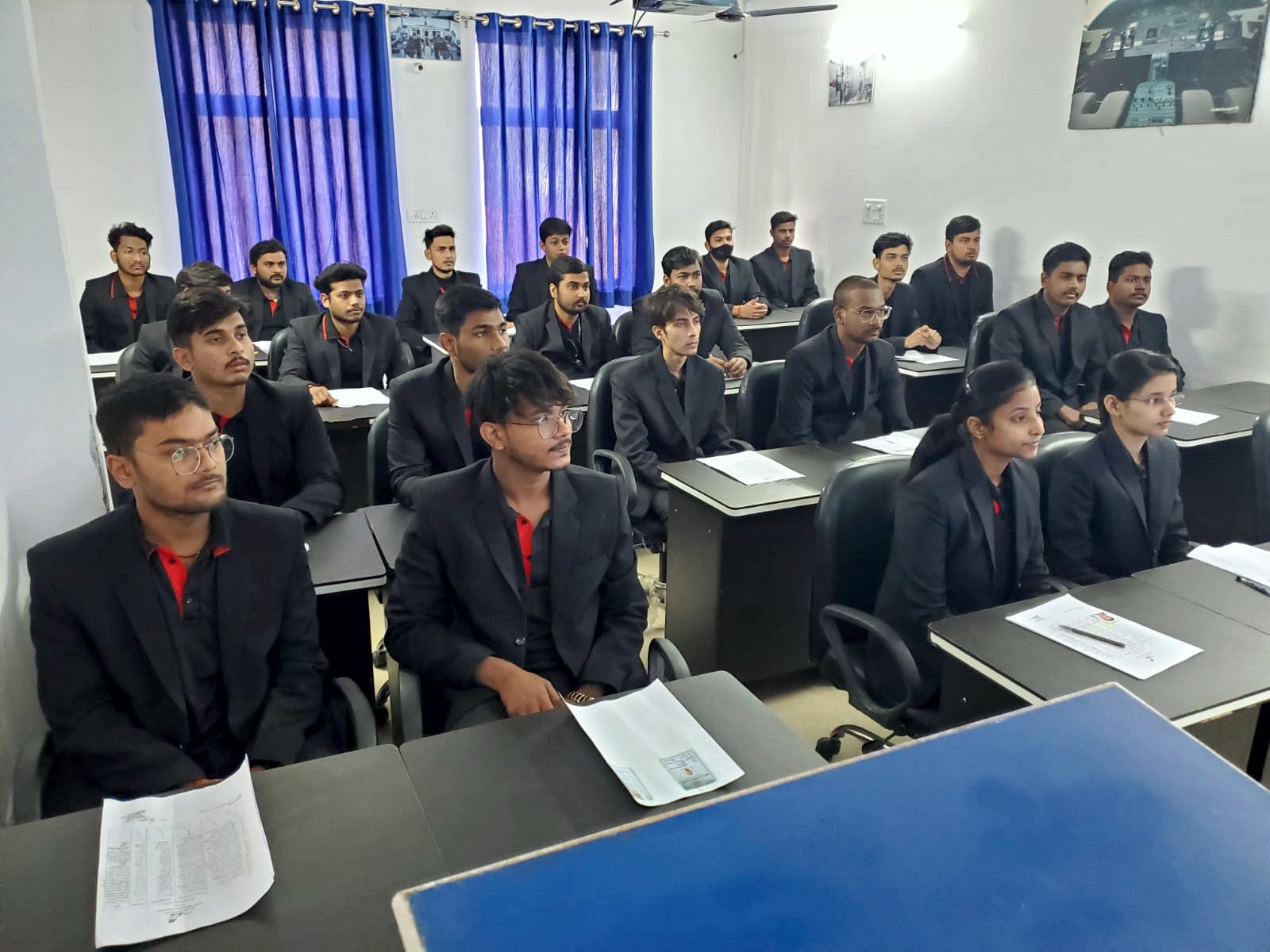 In this technology-led era, Smart Class cannot be any dream. It should be part of daily study. Virtual Classroom, digital equipment to make a Digital Classroom with all Smart Learning facilities has been designed on the campus of BIA. I need to update the student's learning with recent technology, the Smart Classes with projector used slides and projects based smart learning. Everything under one roof is possible. High speed & Secure Wi-Fi internet facility is provided in the entire college campus 24×7. All classrooms are fitted with the latest digital aids like OHP, CBT, LCD projectors, Laptops with audio amplifiers. Jet 24, Helicopter EC-120B, Bonanza A35.
Airframe Workshop
When it comes to Aircraft Maintenance Engineering Course, only lectures are not going to help. To fulfil the need of learning better, we have Airframe Workshops from time to time happening on the campus. The live aircraft studies and reading the airframe structure practically helps a lot for students to grow practically and skilled Aircraft Maintenance Engineer.
Hangar
Monitoring the Aircraft Hangers too is a part of the course. BIA being inside the airport premises gives you an opportunity to grow in the professional campus itself. Institute has full-featured Laboratories & Workshops egg.
Recreational Room
Recreation centre for Recreational activities is a necessary need. Time for learning means there should be time for enhancing yourself 100% because every sector requires all-around knowledge with physical and mental wellness. Institutions Library is having a huge collection of books on Engineering, Science, Technology etc.
Library
BIA is a store of overall development in a student with well equipped Game Room and recreation centre where all Recreational activities take place from time to time for fitness and activeness. Growing up never means just studying; fun and fitness are part of education. That has been kept in mind while designing the campus of BIA. Game rooms, Book libraries are the most important for the overall development of one's intelligence and research activities.
Avionics Shop
Avionics labs & Mechanical workshop with the latest equipment. When it comes to practical training, it is very necessary to have such environment and equipment on which you can work and learn bit by bit of repairing, so for that BIA has that learning space for practical sessions. BIA is a place to prosper in the Airframe system that gives you the best view of aeroplanes and airport campuses and makes you totally grow in the environment you are going to work in professionally.
Engine Repair Workshop
Along with good guidance in the classrooms, practical training is offered with good knowledge about Aircraft Maintenance and aircraft parts. The right engine parts knowledge and Engine Repair are taught on live aircraft during Airframe Workshops and classes. An Institute training and building future aircraft engineers have all the required aircraft parts on which the students get trained and learn engine repair. It is said, a demo can help you in every way. The same is demo teaching has been regulated in BIA. We have 3 live aircraft for the best training of students. (i) Hawker Siddley HS 125 (ii) Beach Bonanza A-35 (iii) Aeronca Sedan. They have to perform their training session on live aircraft such as Air India, Indigo, Jet Airways, Go Air, Spice Jet etc. Live aircraft on campus is really a boon for AME Students studying here. The only institute in Bihar and Jharkhand with all these facilities to make an AME prosper within the course time. The aircraft maintenance degree needs practical knowledge of Aircraft Parts and their repair and maintenance.